Last week I was so all over
Analog Africa
's 4th release
The Voudon Effect :
Orchestre
Poly-Rythmo de Cotonou
, that I had to go to their blog and check out all the goodies there. At which point I realized, "Oh, they did
Africa Scream Contest
? (AKA
Raw & Psychedelic Afro Sounds From Benin & Togo 70s
- AKA
Analog Africa #3
. They have that at
the Fetus
! " So I headed back to the old record store on 4th Avenue for more of what I hoped would be great vintage West African tunage. Finally got a c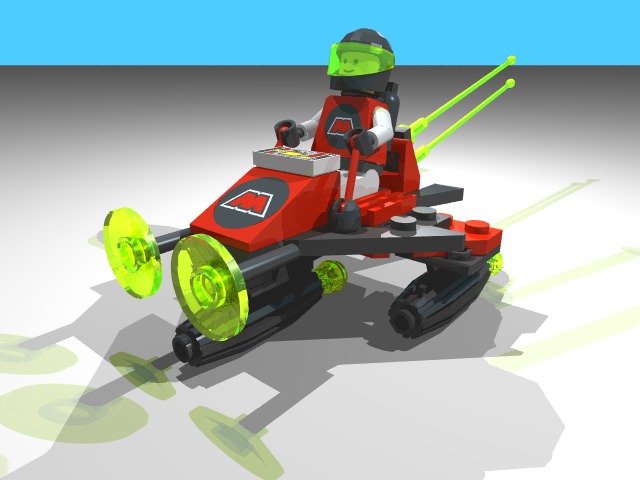 hance to listen last night (while building a Lego space station where all the Lego space ships being constructed in our living room could dock...I added a handy repair bay and comfy - - if your butt's made of plastic -- pilot's lounge.)
I was SO not disappointed! Wow. So much great music.
Umm, that Vintage West African playlist I posted a couple of weeks back? I'd better rearrange the whole thing ...or just double its size. Talk about party in a box!!


Scream Contest
focuses on the countries of Benin and Togo, squeezed in there on the southern coast of the region, just west of Nigeria. So of course there is the
Nigerian influence, as
Fela
had already been to America and come back James Brown-ified by that time, and
King Sunny Ade
was starting to get high life a broader audience, but these tunes don't really sound like either of those genres. The JB screams are there, but so are crazy organ solos, shiny guitars and the rhythms that take something from the coastal Afro-Cuban styles of the 50' and 60's as well as indiginous voudon, but the whole is definitely greater than the sum of its parts. It's that borderlands/melting pot/ vinegar and baking soda fizz thing ... CULTURE CLASH!
Wow! Video footage of Fela from 1971, filmed by Ginger Baker!
Reading the booklet, (another chubby 40+ pager) I was taken again with
Samy Ben Redjeb
's tales of travel all around the region during the last few years in quest of rare vinyl and even more elusive retired musicians. He'd run into plenty of dead ends. Every so often, however, he'd strike gold and be ushered into a room of pristine 7" singles. I am so happy this guy's vinyl lust is being transformed into something that can get butts shaking all over the world, and is giving the musicians who are still alive the wider recognition they so richly deserve. Here's a bit from his blog upon the release of this disc last summer.
This project initially took off in August, 2005 when I arrived in

Cotonou

without any special expectations, just hoping to lay my hands on few

good records.




What I found in the process cannot really be described in words. This first trip was followed by eight more to the region.

Thirty Months and a few thousand Records later

Analog Africa

is proud to present this compilation which comes with a

44 pages full liners notes

and features many rare photographs handed to me directly by the artists.



16 interviews were made and recorded in various cities in Benin & Togo with musicians, producers & sound engineers who kindly offered their support to reconstruct the history of the 70s music scene. Composers gave me a detailed biography, hilarious anecdotes and sometimes the story behind their song.
It's a bit like the adventures of the
Lomax clan
as they traveled about Appalachia making field recordings and saving bits of American old time tunes for posterity. Not to mention the wonderful box sets are still being released of rare old American vinyl from the first part of the last century, unearthed by collectors over here.
It really kinda blows my mind that we were listening to disco during those years, so processed, so corporate, while folks in West Africa were staying up all night sweating to these amazing grooves. Here is some video of Orchestre Poly Rythmo, edited down from 45 minutes of old footage. (From Ananlog Africa's blog.)
Just as I was wistfully imagining those all- night gigs in sweaty long ago clubs, I realized that we actually can get a little of that action going at the Cedar. Tell me people were sitting down at Thomas Mapfumo and Rokia Traore last month.... But if you missed those shows, haul yourself off the couch on Friday March 20th for the
Occidental Brothers International Dance Band,
a Chicago quintet that specializes in vintage West African and Central African dance music. You may hear some Franco or Dr. Nico grooves, or some Ghana style highlife or maybe even a New Order cover! Their live shows reportedly tear it up, and their recordings are getting some high praise as well.
Y
ou could easily believe the tracks on this very sharp cd were recorded in Kinshasa or Accra years ago rather than quite recently in Chicago...OBDBI offer up simply stunning instrumentals recalling the golden ages of rumba, highlife and other African styles"

-T. Orr, World Music Central, 12 May 2007
"Pitchfork Festival - Sunday's Best: Many fashionable rock bands count themselves fascinated by the polyrhythms of classic West African pop, but scant few have the chops to pull it off convincingly. This Chicago band doesn't try to tame this beautiful music with Western ornaments but instead offers up respect through authentic interpretations and originals. A dance band for the thinking man."

-Matt Lurie, TimeOut Chicago, 17 July 2008
Oh yeah! See you on the dance floor!