Global Roots Fest week, and it's time for more self-edification. Maybe you'll learn something, too.
So many names to learn, not to mention groovy instruments to check out. OK, I'm not even going to try with Bajofondo or Os Mutantes; I don't think I can get nine musicians plus support staff down in one evening, not matter
how
well my hostess mojo is working.
Quick and dirty then, here's a little bit of inside info on some of the cool instruments you'll see this weekend.
Martín Ferrés of Bajofondo plays the
bandoneon
, which is a member of the concertina family. Gotta love this quote about the instrument from the
Totango site.
An inanimate object possessing a mysterious "personality" as it breathes in and out, it can sound like a choir of voices in a musician's hands. Arresting; powerful; very complex.

If you don't hear it in a certain way, you might not pay much attention. You might dismiss it as an accordian (it is much richer in sound and capability). You might even wonder why tango people like it - it's so ... different.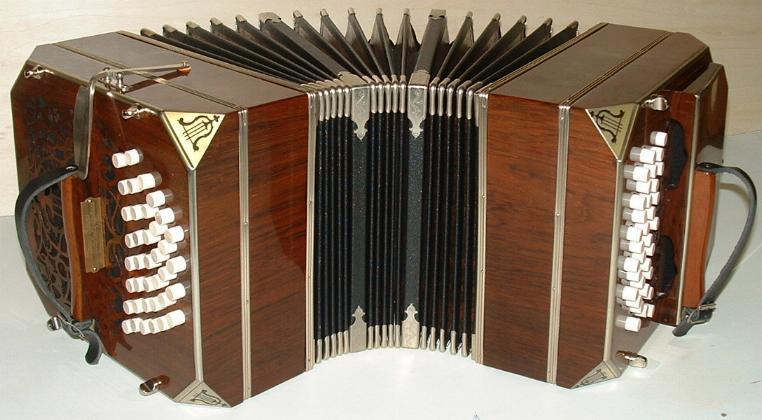 You know, it sure is awful pretty.
And what are those stringed instruments Huun Hur Tu plays anyway? Well, the one with two strings and the carved horsehead above the tuning pegs is an
igil
. It is bowed somewhat like a cello and is also known as the horsehead fiddle.
OK, so what's a
doshpuluur
? That's the more lute-like one that's plucked or strummed. Think of it a bit like a fretless banjo with two or three metal strings.
Check out the double-necked one! What's next, the flying V doshpuluur?
* All of these great photos of Tuvan instruments are swiped from the
website of the band Alash
, and include members of that band, not Huun Hur Tu.
The
Pifano
is a high pitched wooden flute from the Northeast of Brazil. You'll see Forro in the Dark play this one, and think of it like a small recorder.
Among the percussion FINTD will bring is the
Zabumba drum
has
both snare and bass pitches and is played standing up with both hands.
The
Timbau
is a lightweight drum made for playing while marching that looks a bit like this.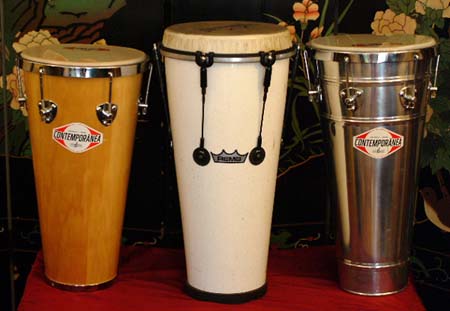 Neither BLK JKS nor OS Mutantes play too many instruments beyond the usual guitar/bass/drums, but WHOA! the things they do with those instruments! Hard to say at this point point which band is going to get further out there this weekend. All I can say is,
lucky us
.
I've been following
Watcha Clan
's touring progress across the Midwest via their MySpace blog. These guys and gal love to put up photos of every place they go, be it the Blue Mosque in Istanbul or a funky billboard in Chicago. Their comments in not-quite-textbook English keep it positive and have something good to say about every venue, every crowd. I am really looking forward to seeing Sister Ka, Suprem Clem, Matt and Nassim crank it up LIVE - and am of course hoping the Cedar green room makes that famous blog!
Like this tray of food did. I think those are really french fries, aren't they?

"WATCHA CLAN'S SUSHI". The chief made it just for us!! (we 've ever been at this place in July and he remembers us...so he made a present)
See you on the dance floor!