While walking back up Cedar Avenue after the Sierra Leone Refugee All-Stars show the other night, I poked my head into Palmer's to check out some of
Charlie Parr
's set. He's played at the Cedar a number of times and does what I might call dark, aggressive old time and blues. Like rockin' banjo? Charlie had Mikkel Beckmen from the
Brass Kings
playing some washboard with him and a guy I did not know doing some serious-looking harmonica. Unfortunately, you couldn't hear a thing either of those two were doing. Too bad, because Charlie was rocking the house and it would've surely taken it up another notch. The sound made me want to stomp really loudly and let loose some hollers, but I didn't because I was wearing Teva sandals and the floor was really sticky. Not so some of the other patrons, who seemed to average about three shades more drunk than your typical Cedar-goer. It is a little surrealistic to go from bar to bar that way, because the scene, the mood, the vibe - whatever really varies along with the sound.
Now I'm gonna brag and say the Cedar has the best sound on the West Bank. Sorry, we just do. Our crew and our new speakers and 48 channel board...we just do. "It ain't braggin' if it's true," was supposedly said by Cassius Clay once upon a time. So give Chris , Eric and Ray some love next time you see them back there at the sound board.
All that's not to say that wandering up and down Cedar Ave checking out live music in a bunch of different locations would not be a fun thing. There are quirky things going on all over Cedar Avenue, not to mention the occasional bit of free food.
Starting at the bridge and walking south, you could hit the
Red Sea
, which sometimes features DJs but often has hip hop, Latin or world music artists. Head down the block and across the street to
Acadia Cafe
with their awesome yummy beer selection and eclectic selection of artists who play original music (and fit on a tiny stage.) Run kitty corner across Cedar and Riverside to catch alterna-rock or alt country at the
400 Bar
, a West Bank institution. (Sorry their website URL goes right to Ticketweb, so no link, OK.)
Jog back across the street to
the Cedar
, or keep on the left side and check out what's up at the
Nomad World pub
, usually local artists on weekends but goodies like Monday night trivia contests, reggae on Tuesdays and dub on Wednesdays. Don't forget their double patio double whammy.
Palmer's
is just across the patio from the Cedar, back on the west side of the avenue, and they also have that "have to fit on the small stage" rule. Their Sunday night
Cadillac vs. Cornbread
nights are becoming a Minneapolis barhopping must-see, according to Cedar Operations manager Dave Paulson. They also have a big spread of food in there fairly often; I'm not sure waht this is about or what the schedule is for the chow.
Pop around the corner to the
Bedlam Theatre
, which has a really ecletic selection of live and dj'ed music, as well as cabarets and performance art, not to mention the Dreamland Faces on Wednesdays in case you need your musical saw fix. Come on, who else has a Purim party with live music in spring? But do they really still have the "Polish-fusion" cuisine? Not sure their web site is up to the minute...
Ready for more? Change into black clothing, jog down a block and cross back over to hit the
Triple Rock
.
Free bacon
on Wednesdays and
Surly
specials on Thursdays.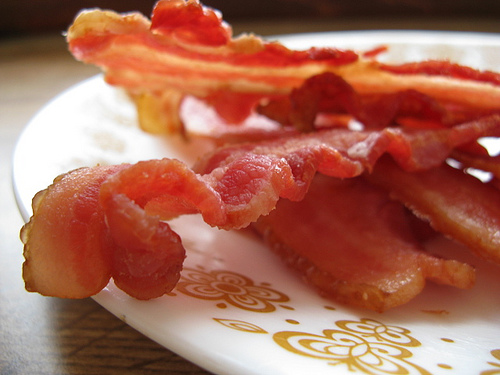 What else do you need? Well, OK, lots of metal, punk, garage, grunge and those padded-looking walls. The bar side is a classic old long bar (the Old Blondie's building) with lots of booths and nice happy hour specials.
Ready to sober up and walk a couple of blocks? Keep going south until you see the bright light of the
Whiskey Junction
. Their live shows are generally in the blues and jam band genres, and they serve slices of pizza from a walk up window. Supposedly they also have two-for-one Jack Daniels shots over the lunch hour. (!!) After those rows of motorcycles (look but don't touch!), you'll find yourself at another West Bank institution,
the Cabooze
. Live music ranges from big outdoor reggae parties to ...well, big outdoor Gogol Bordello parties. Not to mention their usual run of blues and alt-country and local artists.
OK, so that's how many live music venues within about six blocks? Ten, right? If you're too tired to walk down to the Junction and the Cabooze, that's eight live music spots in a four block range.
Makes a person wonder why all those people wander around the Warehouse District barhopping, when there are only two or three live music clubs down there.
Also makes a person wonder when the West Bank Clubs will band together and have West Bank bracelets or wristband nights or something that will count as a cover charge in all the clubs that night. Of course, it couldn't work for the Cedar on a night when we have a sold out show or something really expensive, but for some of our nights, like maybe a 416 club, it would be just right. Maybe a once a month West Bank promo night for everybody? What do you think neighbors?